2020 Affiliate Pre-Conference Day
---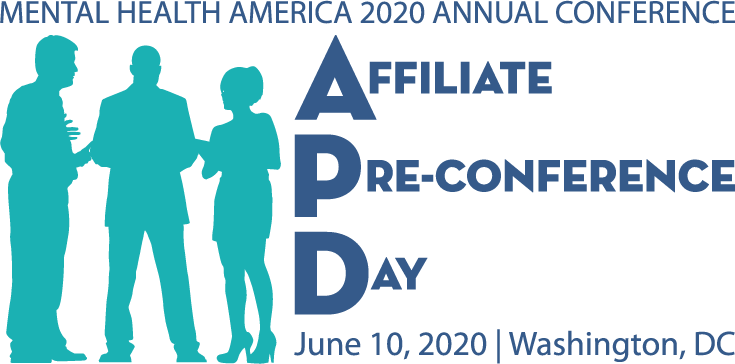 Pre-Conference Day 2020 will be held on June 10, 2020, one-day prior to the MHA Annual Conference June 11-13, at the Hyatt Regency Washington on Capitol Hill.
More details to follow, including Call for Presentations, etc.
Click here to access 2019 Pre-Conference Day highlights.
Pre-Conference Day workshops will be designed for affiliates of all sizes, from the local information and referral hubs to larger entities with a range of programming. Our intention is to provide workshops that will be useful to all members of your staff, including newcomers to the more seasoned professionals. We will be highlighting the work of affiliates throughout our Network, focusing on successful programs, and on building and sustaining an active, growing, and strong presence on the state and local level.
Pre-Conference Day registration is automatically included for MHA affiliates that register for the full MHA Annual Conference. Simply remember to check yes for Affiliate Pre-Conference Day, when registering for the MHA Annual Conference. If you don't know your affiliate registration code, contact MHA's Valerie Sterns at vsterns@mhanational.org.
---